How to see who is calling from that unknown phone number
28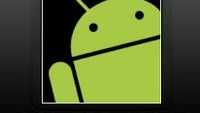 Getting a phone call from a number you don't recognize can be annoying. Sometimes you simply don't know whether you should pick up or not. Is it the National Weather Service calling to inform you that they chose the name you submitted for the next hurricane, or is it a debt collector that wants to know what you are up to? Or perhaps just a friend who switched to a new number?
There are reverse phone lookup web sites that can be of use in such a case, and
WhoIsThisPhone
is one of them. The service has been online for only a few months, yet over 1.3 million queries have already been processed.
Here is how WhoIsThisPhone works:
Just open the
WhoIsThisPhone web site
and input the number you want to look up. It does not matter whether it is a landline or a cellular phone. As long as it is a phone number within the United States, it should work. Voila! Now you have some basic information about the caller behind the queried phone number, including the line type, service provider, and geographical location.
For anything beyond that, however, you will have to take out your credit card. A single trace report costs $14.95, but signing up for a $49.95 1-year unlimited membership appears to be a much better deal. For an extra $4.95 you get people search, reverse IP address search, and other minor goodies. The disclaimer on the web page states that if your search yields no results, your account will not be charged. In exchange for your money you get the name of the owner of the queried phone number, their most current address, and even people who he or she might know or live with.
But what if I am getting a call from a masked phone number?
There is a way around that too, but it will again require you to pay a subscription fee on a monthly basis. There is a service called
TrapCall
that can unmask blocked phone numbers for your convenience. Best thing about it is that it should work on most phones, according to what is stated on the service's web page. If you want to take full advantage of the service, however, downloading the TrapCall app for your iPhone, Android, or Windows Phone device is recommended.
As we mentioned, TrapCall is not free. A basic plan costs $4.95, while a full-featured subscription will set you back $24.95 monthly. There is a $9.95 option too that includes anything from the premium package, sans the option to record incoming calls.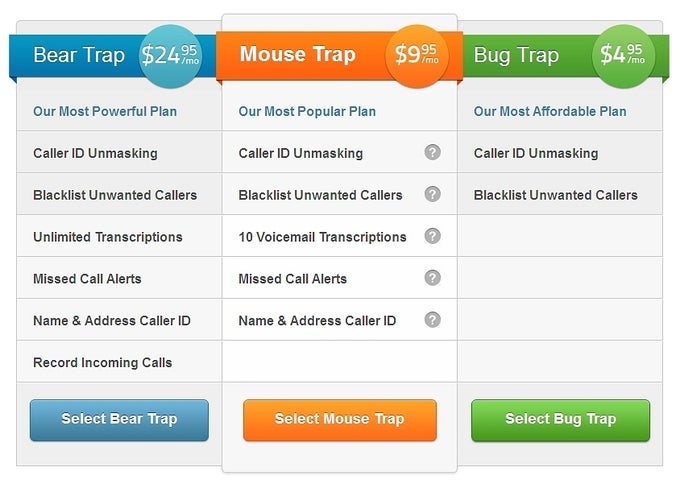 TrapCall subscriptions start from $4.95 per month
What do you think about WhoIsThisPhone and TrapCall? Are they services that you might consider signing up for one day? Let us know by dropping a comment!