How to root the Nokia X, Nokia X+, and the Nokia XL
13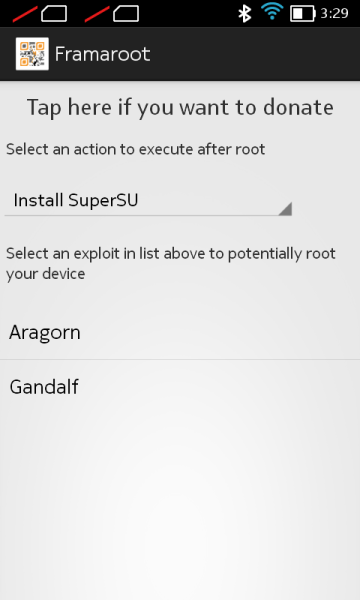 Nokia made its fans all nostalgic, when it announced the
Nokia X
,
Nokia X+
, and
Nokia XL
handsets at the MWC expo - a tribute to what could have been, if the company went with Android, instead of Windows Phone. Actually, it could have been even better, as those three are low-end, affordable devices, running a forked version of Android.
The interface overlay might be called Nokia X UI 1.0, but, since we have the open-source Android platform underneath, the phones can have different launchers installed,
which we demonstrated for you at the MWC
. They can also be rooted, it turns out, which will open the floodgates of installing custom ROMs, and even a few Google apps are likely to sneak in, for a good measure.
If you are interested in rooting your Nokia X model, it is really easy to do - just follow the four simple steps below, or watch the demonstration video. This procedure is likely to void the phones' warranty, so have this in mind when you fire up the root application on your historic first Nokia with Android.
2. Use the built-in Astro file manager, and browse to the folder where you downloaded Framaroot.apk, then tap on its icon to install;
3. Upon installation, start Framaroot. There are two root exploits to choose from - "Aragorn" and "Gandalf" - tap on "Gandalf";
4. Now reboot your Nokia X, Nokia X+, or Nokia XL, and you should be rooted.