What to do when Siri doesn't listen to you anymore
8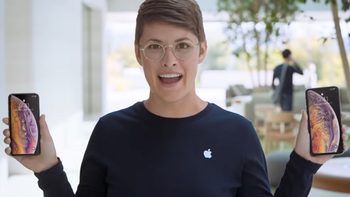 So there you are, with your Apple iPhone in hand, and you need to find out from Siri who did the voice of Yogi Bear. After all, you have $100 riding on the answer. As interested patrons at the bar watch intently, you call out for Siri. "Hey Siri." Nothing. "Hey Siri." Again, nothing. "Hey Siri, what the $%@! is wrong with you?" Once again, there is no response. And you watch as someone else has to whip out his phone to answer the question.
Yes,
as noted by CNBC
, these things happen. And when Siri stops recognizing your "Hey Siri" command, you can re-train the virtual personal assistant to once again jump at the sound of your voice. All you need to do (and this will also work on an Apple iPad) is go to Settings, scroll to Siri & Search, and toggle off and back on the "Hey Siri" option.
Once the above steps are completed, you'll be asked to say "Hey Siri" three times followed by "Hey Siri how's the weather today?" once and then, finally, "Hey Siri, it's me." Once the virtual assistant is re-trained to recognize the sound of your voice, she should be at your beck and call the next time you have $100 riding on the answer to a trivia question.