How to put more than five apps in your Samsung Galaxy S5 Toolbox without root
5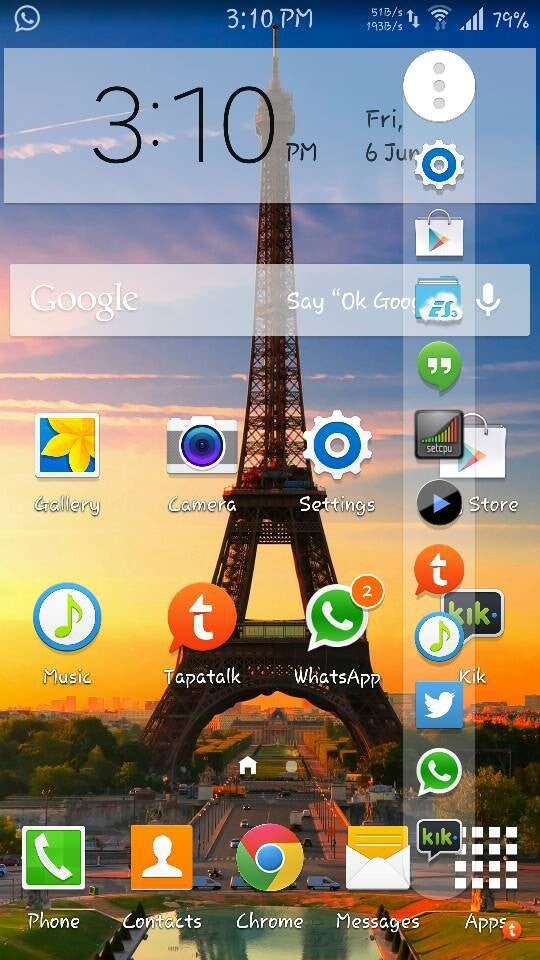 With the
Galaxy S5
, Samsung brought along a very useful floating folder implementation called Toolbox. It can be used systemwide, and turned on/off directly from the notification bar toggles. We've had
similar floating toggles
as third party apps, or as features in custom ROM solutions, but not everybody bothers decking out their smartphones to the extent we do, so Samsung decided to implement it directly in its latest TouchWiz Android overlay.
What Toolbox does in a nutshell is host a drop-down list of shortcuts for five of your most used apps. The little dotted circle can be freely moved around the display so that it doesn't get in the way of your current app layout, too, and yet gives you quick access to your oft-utilized applications anywhere you are in the interface or apps with a single tap.
How about if you want to have more than five apps listed there, or, better yet, swap between categorized app collections? Fret not, as the solution to that comes in the form of a simple app, and it doesn't even require your Galaxy S5 to be rooted. Here's what to do: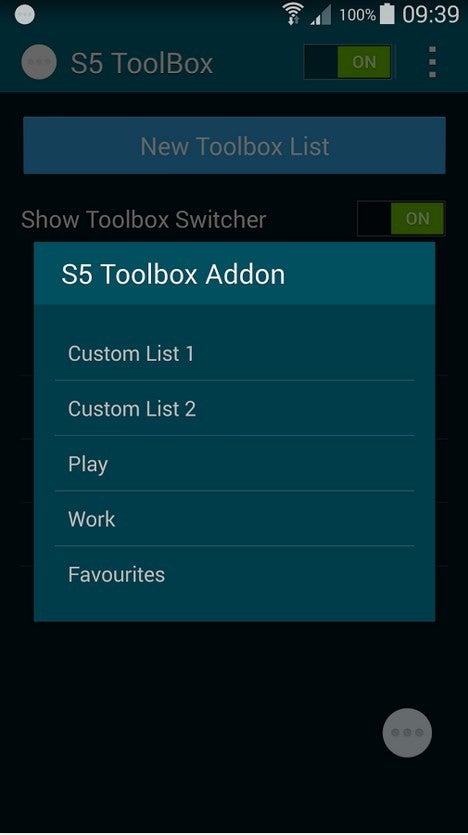 1.
Download the S5 Toolbox Add-on
.
Sideload it on your handset
if you downloaded it on your computer, or install it directly, if you grabbed it with your S5 (don't forget to turn on the option to install apps from unknown sources in the development settings of the S5).
2. You will now be able to add much more than the default five apps in the Samsung Toolbox drop down list, and choose to run them from anywhere in the interface. Be careful, though, as at the S5's screen dpi, you can't add more than 12 apps without garbling up the works, but that number should be plenty.
3. If you want to have categorized Toolbox lists with many apps each, and swap between them on the fly, you can
install the S5 Toolbox Addon app
directly from the Play Store, donating $1.51 for the developer's efforts, and this is all that's required.