How to prevent Recent and Phone Favorite contacts from showing in your iOS task switcher
3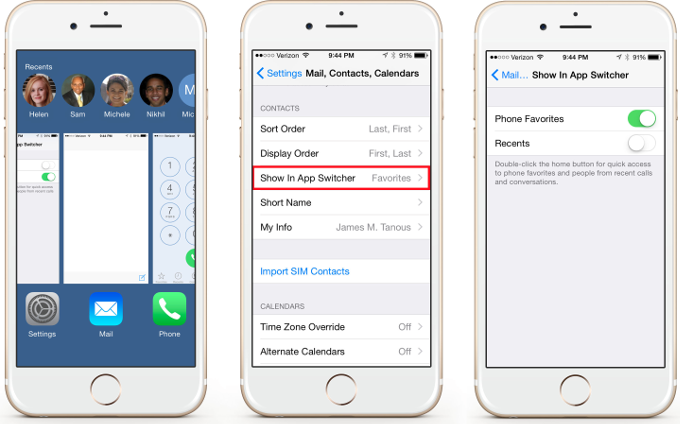 When you double-click your iPhone's home button, you will be greeted with the task switching screen, which presents you with card deck-style snapshots of your active apps to freely browse and switch to. With iOS 8, however, where most iPhones are at the moment, Apple introduced a Favorites row there, with circular pictures of your most recently used contacts.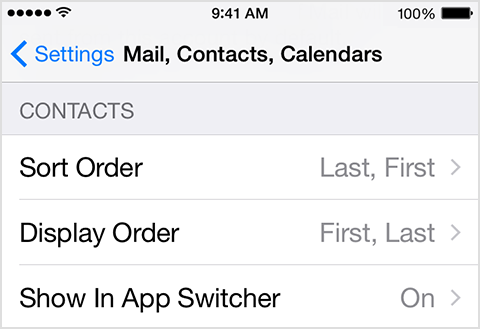 Most people aren't bothered by their recent contacts appearing there, but for some this means easy snooping on who they've called or texted last, or simply unnecessary clutter. If you don't want to wait until
iOS 9
hits and gets rid of these circular shenanigans in your task switcher, here's what you need to do to get rid of them:
1. Go to the Settings app, and scroll down to the Mail, Contacts, Calendars section;
2.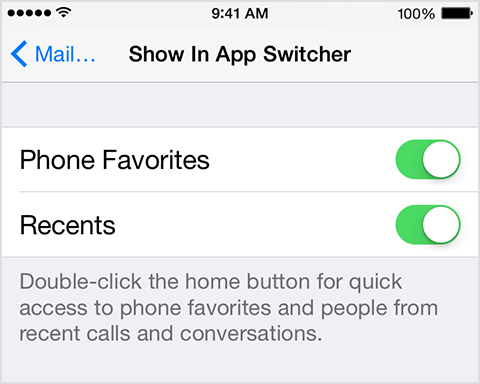 From Mail, Contacts, Calendars, look for the Contacts section, which will be hosting the Show in App Switcher options;
3. Tap on Show in App Switcher, and switch off both the Phone Favorites and Recents sliders.
That's all there is to it, your favorite contacts, or the ones recently dialled, won't be betrayed easily to anyone using your task switcher anymore.