How to make Sony Xperia Z soup: simmer gently (video)
25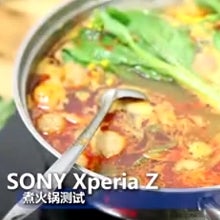 The Sony Xperia Z has seen its fare share of
torture tests
, but it's been
bathing with swimsuit models
to compensate for the frequent waterboarding it's been subjected to ever since Sony announced a flagship Android with waterproof certification.
This latest episode takes the cake, however, as someone is not just dunking the phone in water to prove its durability, but actually cooking soup with the device as the chief ingredient.
Needless to say, the phone worked afterwards, despite the simmering temps, but check out the whole inquisition video below.