How to make Android visualize screen touches (for when you're taking screen video)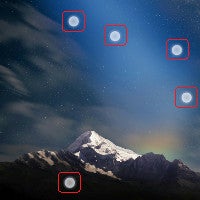 While apps allowing you to shoot screen video on your Android smartphone have been around for years, it wasn't until Android 4.4 KitKat that Google actually baked such a feature into the core. So instead of having to settle for poorly performing, third-party screen recorders that churned out clips of poor frame rate, power users could finally get the good stuff without much hassle.
Recording your screen may sound like a niche feature. And it really is. Most Android users will never need or even think of this. But judging by the popularity of our guide on Android screen recording, it's fair to say that quite a few people are nevertheless interested for one reason or another. It's likely that capturing gaming footage and crafting guides using on-screen image are probably the two leading reasons people even bother. And in both these cases, you may want to have touchscreen taps to visualize on screen for better clarity — otherwise touches are invisible to viewers, and so following the action is harder.
No matter the brand, your Android phone will have this feature available to it. You just need to know where to look. Here's how it's done on the Samsung Galaxy Note 5, but it's identical on other Android devices, too: