How to make Android 6.0 Marshmallow show the battery percentage in the status bar
19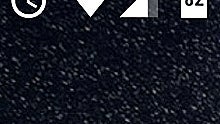 If you're the lucky owner of a phone or tablet that's been updated to Android 6.0 Marshmallow (or if you happen to have
one that runs Marshmallow out of the box
), you've probably already discovered many of the new features that the latest iteration of Google's OS is offering. What you may have not discovered, though, is the fact that you can make your device show battery percentage in the status bar by default - no widgets or extra apps needed. Read on to find out how.
First of all, you need to enable Android Marshmallow's System UI Tuner (
here's how to do it
). Once that's enabled, you'll find the System UI Tuner sub-menu in your device's main Settings menu, at the very bottom of it. Taping on that will provide access to various things, one of it being the ability to show embedded battery percentage in the status bar - you just have to tap on the corresponding toggle to enable it. And that's it, now you'll see the battery percentage on your Android 6.0 Marshmallow device at any time when the status bar is visible, except for when the device is charging.
Of course, some non-stock Android phones and tablets (like Samsung's Galaxies) have had a similar option for quite some time. But it's nice to see this implemented in stock Android, too.