Here's how to add, remove, and re-arrange the Quick Settings tiles in Android 6.0 Marshmallow
6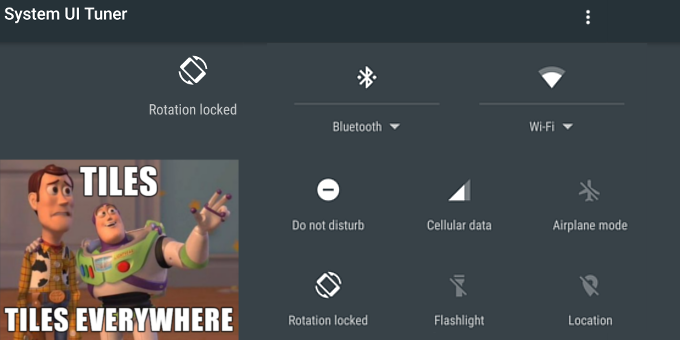 Most people associate Android with unprecedented customizability, but that's not totally true. While you can tinker with the majority of the UI elements in various custom Android ROMs and manufacturer skins, the vanilla version of Google's mobile OS is not very customizable. As a rule of thumb, aftermarket solutions like the popular Cyanogen ROM are the ones that truly allow the user to meddle with everything on their device, and that's just the tip of the iceberg.
Enter System UI Tuner, a new well-hidden and secret Android feature that introduces a couple of interesting customizability options. We will focus on one of these, which we feel is a bit overdue addition to Android - the ability to add, remove, and rearrange the Quick Settings tiles in the notification pane.
It's undoubtedly a nifty thing to do you with your good ol' 'Droid, provided that it's been around on many a custom firmware for a long time now. We are not quite sure why Google did not introduce this customizability feature officially, as it seems pretty stable to us. Anyway, here is how to tinker with the Quick Settings on your Marshmallow-ed gizmo.