How to install the Hydrogen OS V4 launcher on your Android smartphone
10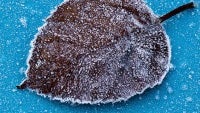 Hydrogen OS is an alternative ROM for the OnePlus One and OnePlus Two. Owners of the smartphones can choose between CyanogenMod, Oxygen OS and Hydrogen OS for the first model, but Cyanogen is no-go for the OnePlus Two, at least by official means. You may remember that OnePlus and Cyanogen had a pretty messy "break-up", of sorts, which is the reason why OnePlus went with its own Android ROM. Anyway, what the three roms have in commin is that they are very close to stock Android in look and feel, but with OnePlus' own modifications and touches sprinkled on top, of course.
Anyway, even if they are OnePlus roms, this doesn't stop owners of other Android devices from having a slice of the cake! Thanks to XDA Developers user GalaxyUser, Android device owners can install the latest launcher lifted straight from the official Hydrogen OS ROM! The latest version (V4) of Hydrogen OS was released just a few weeks ago. The launcher should work on the majority of Android phones out there, assuming the run at least Android 4.0. Skinned versions of Android, such as Samsung's TouchWiz ROM or HTC Sense, are fair game too.
So, onto the install instructions, then! Here's how to install the Hydrogen OS V4 launcher:
1. Download Hydrogen OS V4 launcher APK (
download link
). Make sure to download the latest version!
2. If you downloaded the .apk file on your PC or Mac, it's time to put it on the smartphone's on-board storage.
3. Open File Manager. Navigate to the folder you saved the .apk in, and tap on the downloaded APK launcher. Tap install.
4. Wait for the launcher to install. When installation finishes, press the home button, and you will have the option to choose from your stock or Hydrogen OS launcher. Go with Hydrogen and take it for a test drive! The screenshots below will give you a nice idea of what to expect.