How to improve Android's performance
47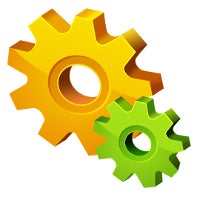 A lot of people say that the beauty of Android is in its open nature, allowing you to personalize almost each and every aspect of the system. However, Android's open nature may also be seen as one of its weaknesses, as there are certain scenarios where the system can be treating consumers to a sub-par experience due to lack of enough processing time or memory. Most of those who can afford a top-notch flagship smartphone usually end up with a mostly smooth and snappy interface, but we all know that as our phones age, the tons of software and content that go through them each and every day eventually bog them down.
At some point, essential apps like the phonebook or the camera start to exhibit annoying long loading times, while browsing through the many homescreen pages filled with apps, directories and widgets just doesn't feel as fluid and snappy as it used to be. Well, good news is there are many things you can do in order to improve the performance of your Android device. Below, we're presenting you with a fine selection of tips on how to speed your trusty phone or tablet up, and while there can be no guarantee that you'll reach the desired level of performance, we think you should definitely try these out, before considering the decision to move on to a new device.
So, here's what you can do in order to improve your Android's performance!