How to get Note Edge-like multitasking on any Android smartphone
8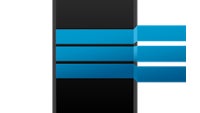 One of the big differences between Android and iOS is the different way the two systems handle multitasking. While Apple's solution will essentially freeze any app that is not currently on-screen, Android will often actually try to run the apps in the background, so long as they don't take up too much of the system's resources. In its vanilla state, Android doesn't really turn this into a full-blown multitasking advantage, but many manufacturers have made use of it in the form of
split-screen functionality
. In fact, Samsung's
Galaxy Note Edge
is probably the
first phone that comes to mind
when one is thinking "Android multitasking", as its Edge panel allows users to quickly and seamlessly switch between apps.
Well, don't feel green with envy just yet! An app from the Play Store may bring you just that type of functionality, even if your phone isn't of the curved kind. Check out the slideshow below to see how you can get Edge-like multitasking in a few simple steps!
So, there you go – a fully customizable multitasking experience – have at it!