How to get KitKat's true silent mode back in Android Lollipop
6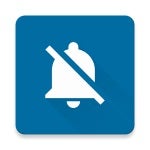 So you upgraded to Lollipop and now you're longing for KitKat's silent mode? Great news! If you are among the brave souls who rooted their devices and installed the Xposed framework, you won't have to wait for Android M in the fall to get this quirk of Lollipop fixed right now!
An aptly named Xposed module by the name of True Silent Mode for Lollipop is just a download away, and it works ideally and simply. After installing it, you just have to turn the volume down until you enter vibration mode, then press the volume down key one more time to enter silent mode. Bingo! In silent mode, you receive all notifications, but you don't get any sound or vibration - just a non-distracting LED or ambient display notification.
However, just so you know, Android v5.0 won't have any LED Notifications enabled as a consequence of the mod. Bt Android 5.1 users won't have this problem.
Ready? Here's how to enjoy the silence!