Simple fix could help you get an Android 9 feature working again on a Pixel handset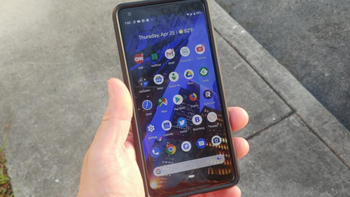 Android 9 Pie has a feature called adaptive brightness that automatically makes adjustments to the brightness of a phone's display depending on the user's ambient lighting. And to make this feature even better, it uses AI to learn how dim or bright each user likes the screen under different lighting conditions. And while this feature has worked well in the past, it appears that it is no longer working on some Google Pixel models (like the
Pixel 2 XL
that yours truly uses as a daily driver).
Now if it was just one Pixel 2 XL with this issue, it wouldn't be a big deal.
But looking at some Reddit posts
that date back to December, it appears that this has been an issue for some time with Google's handsets. If you own a Pixel model that is having issues with the adaptive brightness feature, it means that you have to use the two-finger slide down from the top of the screen to access Quick Settings. On top you'll find the brightness controls; while it is hard to see in the bright sun, if you have it set on low for inside use, you can slide it all the way to the right to make the screen brighter.
Or, you can try a fix that a Redditor posted four months ago. On your Pixel, go to
Settings
>
System
>
Reset options
. Go ahead and reset app preferences. Turn the phone off and back on, and you might find the adaptive brightness feature working again. Yes, we did find that this fix will work. And that's great news for those who like to milk every bit of battery life available on their Pixel, but find that continually adjusting the brightness of the screen to be a pain in the butt.
Most Pixel owners with a disabled adaptive brightness feature most likely set the display brightness to maximum so that they can view the display when going outside. That will have a negative impact on battery life. If that is you, give the aforementioned fix a try and hopefully your Pixel will be once again making your display brighter and dimmer on its own.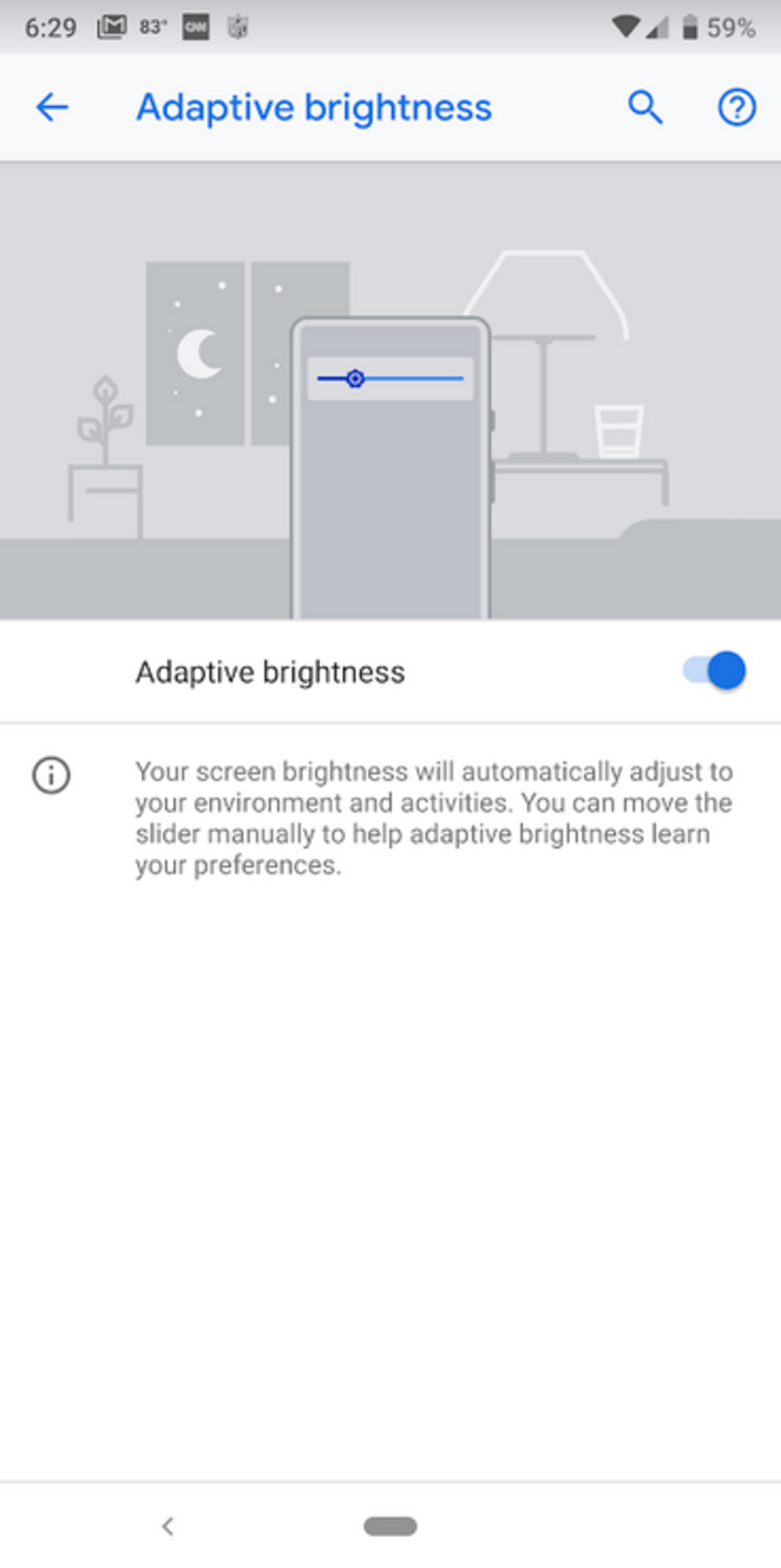 Adaptive brightness feature on Android 9 Pie