How to enable the Pixel Visual Core for HDR+ with Android 8.1 installed on Pixel 2, Pixel 2 XL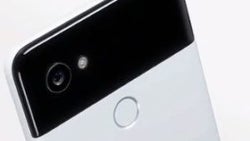 The recently launched Android 8.1 Developer Preview (Beta) 2 allows
Pixel 2
and
Pixel 2 XL
users to get some idea of what the Pixel Visual Core co-processor can do with your photos in conjunction with third party apps. Like a hidden monster from a scary movie,
the co-processor has been hiding in wait
, looking for the right time to pounce on the unsuspecting victims. In this case, the installation of Android 8.1 will allow you to enable the feature if you follow the proper instructions to enable it.
To turn on the Pixel Visual Core co-processor (assuming that you do have Android 8.1 developer preview (Beta) 2 installed, go to
Systems
>
Settings
>
About phone
. Find the build number and tap on it five times to open the Developer options menu. Scroll down to the "Debugging" subsection and tap the toggle marked Camera HAL HDR+. Reboot the phone.
Now, the truth is that you will probably not notice anything different since the HDR+ feature offered with the Pixel Visual Core is already available on the Pixel 2 and Pixel 2 XL cameras. You see, when you turn on the HAL HDR+ setting, you are allowing third party apps that use the standard camera API to process photos with the Pixel Visual Core. This allows apps like Instagram to use the Pixel Visual Core, thus matching the quality of the photos snapped with the app's camera, with the photos you take using the built-in camera on the phone.
And that really is the purpose here. Third party apps will shoot pictures without a huge drop off in quality compared to the images you end up with when snapping away using the Pixel 2 and Pixel 2 XL's own built-in technology. By the way, with HDR+, the camera takes a large burst of shots and combines the shots together to find the best overall picture. Besides increasing dynamic range like traditional HDR does, HDR+ also enhances the color on photographs, and eliminates noise.
source:
AndroidCentral