How to enable and setup the Knock Code feature on the LG G4
7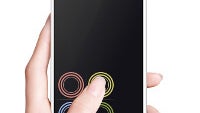 The last few generations of LG flagships all come with a nifty lock screen feature (Knock Code) that allows you to unlock your phone with a predefined 4-tap pattern even when the screen is off.
It's undoubtedly a nifty feature, and while it's not as secure as the PIN code one, it's a bit cooler than the regular screen swipe that is widely adopted by the majority of Android users.
According to LG, there are Code 86,367 unique pattern combinations for Knock Code, making it a tough nut to crack by unauthorized users.
Have you ever wondered how to actually setup said screen lock functionality on your G4? It's downright easy and today we will cut your teeth in managing it. Just check out the gallery below and simply follow the steps right below.