How to create animations with Google Photos (on Android)
5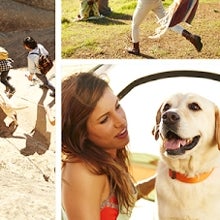 If you own an Android smartphone or tablet, you're probably familiar with Google's
Auto Awesome
feature, which can generate automatic animations from your photos (assuming the feature is enabled on your device). But did you know that you can also create animations by yourself using the Google Photos app?
It's quite easy to create animations with Google Photos, if you already have the images that you want to bring to life. The first thing that you need to do is to find the Photos app and open it. When the app is open, you can see all your photos, starting with the latest ones. To create animations, you have to tap on the + button that's found at the top of the app's interface. This will open a "Create new" menu, from which you need to select "Animation". After that, you'll have to select the photos that you want in your animation - you can choose up to 50 of them. Once the photos are selected, tap on the "Create" button that will show up in the upper right corner, and you're done. It takes a few tens of seconds for an animation to be created, or more, if you want to include tens of photos in it.
All animations created with Google Photos are .gif files, thus you can easily share them online. Of course, for an animation to look good, it's best if you make it out of photos taken in the same place, from the same (or roughly the same) angle. Check out
our example here
(made from the photos shown in the slideshow below).
How to create animations with Google Photos