How to automatically message your contacts before your battery completely runs out
8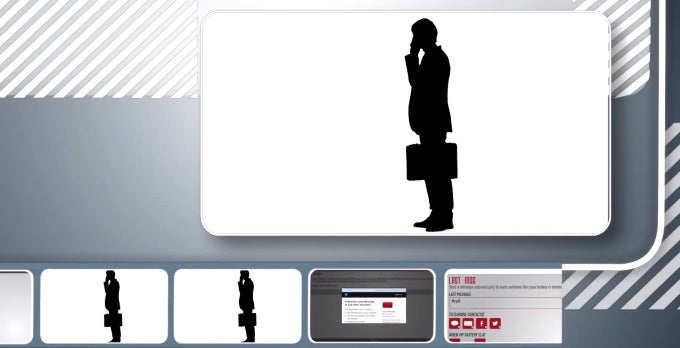 Have you been looking for a hassle-free way to alert your contacts that your battery is about to run out? Your Android phone lets you do that with the Last Message app. Developed by Fat Brain, it's available for free in the Google Play store, so click on the following link and
install it
. It will work on Android version 2.2 (hello, ye ancient Froyo!) and above.
Done? Here's how to help yourself out with it.
1. Design a message
Open the app and tap the message box in the Last Message section to write an appropriate message. The default message is "The phone is leaving me...", which is pretty entertaining, but a bit over-dramatic. Your phone isn't going anywhere, it just needs some juice!
2. Choose the recipients

This is the part where you'll realize how powerful Last Message is. The app lets you broadcast your "Help me, my battery's dying!" message to all your phonebook entries, your Gmail contacts, your Facebook friends, and your Twitter followers... all in the same time! You'll just have to connect it to the respective accounts by tapping on the appropriate icons and going through a simple configuration. Then, you'll be presented with a list of entries where you select the contacts you need.







3. Specify battery level

The third step is specifying the battery level value at which the app will start sending messages. You'll probably want to have it at a minimum of 10%, as sending many messages at once will squeeze some drops from the phone's almost empty tank.


4. Configure start and stop times

Although you're ready to put Last Message in action, it helps to drop by in the Configure menu, where you can specify start and stop times - for example, make the app active only during work hours and workdays. If you are often on the go, these are the times where you don't usually enjoy having a charger nearby.



5. Get some stats

Last Message rounds out its functionality by giving out some stats that could come in handy if you suspect your battery is having problems. You can see the last 50 changes in battery temperature, view its health status, and additional information such as charge level and estimated range.






All set? Push the button in the middle, and Last Message will start quietly working in the background. That's it! We hope this little guide was useful to you.