How to automate your LG G4 using Smart Settings
9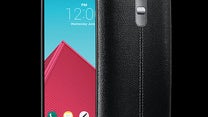 When trying to assess the qualities of a smartphone, many tend to pay attention solely to its hardware specs – screen resolution, processor speed, storage space and the likes. However, the software running on the device in question also plays a key role in the equation – it can make or break a smartphone, for that matter. That is why most of the top Android smartphones come loaded to the brim with extra apps and goodies, and some of these additions can actually be pretty cool. The LG G4, in particular, features the so-called Smart Settings, which let you easily automate multiple settings on your handset. Here's how you do that.
What are Smart Settings again?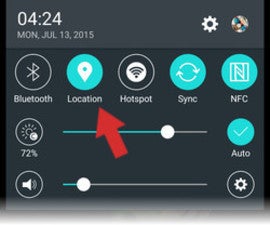 Location Services must be on for most Smart Settings to work
Smart Settings on the LG G4 can be used to make the handset change its settings automatically depending on the user's location. They can also be used to make a specific app launch when a wired pair or wireless pair of earphones is connected. All of these configurations are disabled by default, but in the lines below, we'll walk you through the process of enabling them. Before you get to that point, however, make sure that location services are enabled on your LG G4. Since most of the features of Smart Settings depend on location detection, having location services enabled is crucial. Check your pull-down notification bar and make sure the Location toggle is lit. With this out of the way, let's proceed to the next step.
So, how do we configure Smart Settings now?
Not so fast, cowboy. Even after ensuring that Location services are up and running, there are more location settings to be applied. Go to Settings > General > Location and make sure that My place is enabled. This allows your LG G4 to know where your home is. Now, the phone should be able to detect your home location automatically, based on your location history, but the process takes several days. And you don't have that kind of time, do you? To input your home location manually, just tap on My place (not on the toggle button) in the Location settings menu. This should allow you to pick a location based on what's stored in your Google account, but you may also set your current location as home.
Do not forget to hit Save in the bottom corner!
Okay, now is the time to make Smart Settings on your LG G4 do what they're intended to do. Go to Settings > General > Smart Settings to get the list of settings available for automation. You should be allowed to have your phone switch between sound profiles, depending on whether you're in or outside of your home location. The Wi-Fi and Bluetooth radios can be toggled on or off the same way. Down at the bottom of the list should be your settings for when a headset is detected. Each of these settings can be fine-tuned by tapping on it. Feel free to enable each of these settings that you find useful.