How to add custom swipe shortcuts to your Android Lollipop lockscreen
5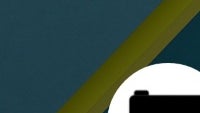 Android Lollipop is pretty good when it comes to lockscreen functionality! You can have widgets, notifications, shortcuts, and whatever you please in there, really. And thanks to the Xposed module Custom Stock Lollipop Lockscreen, you can enrich the experience by adding two customized swipe shortcuts to the left and right of the screen. For example, this means you can open your messages with a swipe from the left, and your camera with a swipe from the right.
The tweak is pretty convenient and it plays fine with losckreen security - swipe, PIN, pattern unlock, and the like. The only prerequisites are a rooted device and the Xposed framework installed.
Ready to go? Let's dive right in!