How do AT&T's new rates stack up against the competition?
58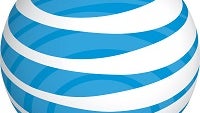 AT&T announced on Thursday a
new segment to its rate plan structure
which arguably vindicates the position that T-Mobile has been touting since it first introduced contract-free rate plans a few years ago.
Love them or hate them, the data sharing rate plans are here to stay, particularly for AT&T and Verizon, whose larger networks enable them to push that value proposition versus "unlimited" data plans that T-Mobile and Sprint offer.
Instead of going through every single data tier between Verizon and AT&T, we put together a few different scenarios based on the number of devices that might be involved, and the amount of data that is purchased.
Since T-Mobile has only three flavors of data, 500MB, 2.5GB and unlimited, and Sprint pretty much only has an "unlimited" data option, we will highlight the other differences in the plans. If you are shopping carriers, you will definitely want to keep all the factors in mind, but if spending less money is your absolute priority, then these comparisons may reveal some unexpected angles for you.
Here are the scenarios we picked for comparison:
Two smartphones sharing 4GB of data

Two smartphones and one tablet sharing 6GB of data

Four smartphones sharing 10GB of data

Five smartphones sharing 15GB of data

Five smartphones and two tablets sharing 20GB of data
Since this is comparing AT&T's new rates, we will be examine the new tiers of a no-contract smartphone (or AT&T Next). We will not include the cost of the device or insurance (as might apply to AT&T Next, VZW Edge, T-Mobile Jump! or Sprint One Up) in the monthly comparison.
We are also not going to include activation fees since there are variables where they may or may not apply. For example, lines activated on AT&T Next do not incur an activation fee, but a customer provided device, activating a new line of service would ($36).
T-Mobile does not have a "share" plan, per se. In that instance, the smartphones will each have the 2.5GB data option, the tablet will have the 500MB option for scenarios 1, 2, and 3. For the fourth scenario, we selected the unlimited option for the T-Mobile lines. The final scenario will be calculated as if T-Mobile accommodated plans in excess of 5 total lines on the account, though even if you had two accounts (one with 5 lines and one with 2), we see no reason why the numbers would not line up.
For Sprint, unless otherwise noted, the data option at a minimum per line will be "unlimited" data. For tablets, in each instance, we chose the current promo of 2GB for $15 as the lower tiered options would not be comparable to the other three carriers.
You may be thinking that this is going to be a predictable result, T-Mobile is the cheapest while AT&T and Verizon are the most expensive. We suspect that the numbers will surprise you, and seeing the numbers side-by-side will drive home the cost considerations you may have if you decide to shop around.
Turn the page and take a look at how things stack up.