Holo Cardboard turns your smartphone into a mini holographic projector
2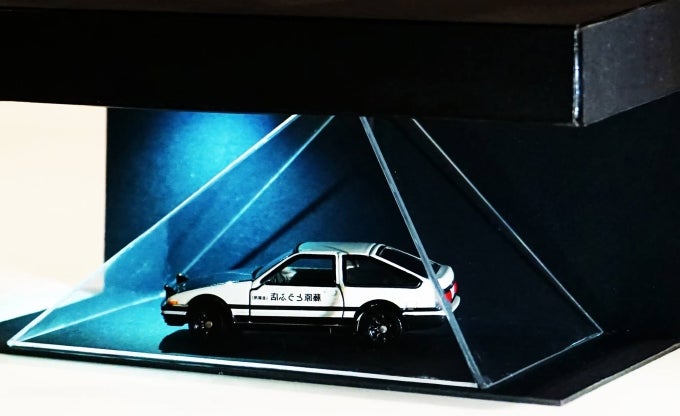 Remember when we showed you what you can do with a smartphone and a tiny pyramid made of transparent plastic? That's right –
holographic magic
! Well, even if the result isn't that impressive, it's still a thing of DIY-beauty. Now, an enterprising team of inventors gathered under the Project Holo brand are applying the principle to produce something that actually looks great on your desk or shelf.
The Holo Cardboard is a combination of high-density cardboard and a transparent three-side plastic pyramid which houses your smartphone and uses its screen to project 3D videos, giving out a holographic illusion. The team envisions the gadget being used for projecting animated 'toys' like cars and figurines, and these look fantastic in the promotional clip. They have already prepared bundle sets with Dragonball GT characters and toy cars to put the Holo Cardboard on the map.
Granted, there are much better uses for your smartphone than keeping it inside a cardboard box to get fancy visuals beamed at your eyeballs. But if you have a spare phone with a decent display that you aren't using, the invention could work out. It's the kind of straightforward, but clever contraption that seemingly cannot fail due to its sheer cleverness.
Project Holo is in a mass production-ready state, with deliveries scheduled for July. It's being funded via Kickstarter, with a pledge of $15 landing you an Early Bird Holo Cardboard anywhere in the world. Head to the links below if you feel like giving Team Holo a hand!
source:
Kickstarter