Hey, we're not trying to pick you up, we're just snapping a picture using Google Glass
12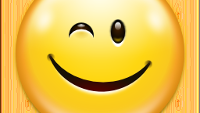 Capturing a picture on Google Glass could end up with you getting slugged with a purse, punched in the face by an angry boyfriend or husband or even busted and tossed in jail by the cops. Thanks to the XE12 update sent out Monday night to Google Glass owners, you can now take a picture by winking. Google says that this wink-to-capture is faster than using the camera button or using your voice to snap the shutter.
The wink-to-capture or wink-to-shoot is only available on the refresh version of Google Glass, which current Google users can receive for free by swapping their current pair for them. The update also adds a screen lock similar to the one that you might find on a smartphone. Unless the correct pattern is entered, the user is locked out of using the connected specs. The lock screen activates when you take the device off, or when deactivated. The XE12 update also allows Glass users to upload a video to YouTube and to hangout in Google Hangouts.
Google Glass also became easier to use for Apple iPhone users with MyGlass for iOS, which was briefly posted on the App Store on Monday, although it was quickly taken down. When it finally becomes available for good sometime later this week, iPhone users will be able to use the app to set up their Google Glass from their handset, see their iPhone contacts on Google Glass, and get navigation directions and text messages. Perhaps in the understatement of the year, Google noted that if you don't own Google Glass, the MyGlass for iOS app is worthless. Glass owners will need to download the XE12 update in order to install the MyGlass for iOS app.
source:
Google
via Pocketlint (
1
), (
2
)