Here's what Nokia's 'Moonraker' smartwatch looked like before Microsoft killed it off
33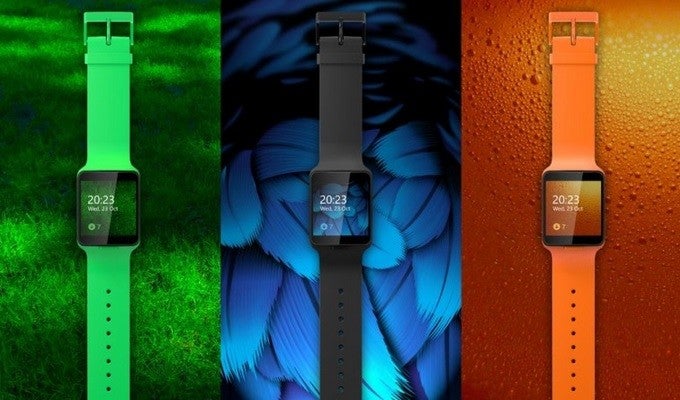 It remains to be seen whether the smartwatch plans on sticking it out for the long haul, and if it has what it takes to forge a lasting market among digital consumers. Apple is the most recent big-name entrant to
join the party
, following the likes of
Samsung
,
Motorola
and a slew of others, but Microsoft has yet to make much of a statement in the field of wrist-worn gadgetry. Nokia, the company now owned by Redmond, was developing a device codenamed 'Moonraker' before Microsoft decided to put the brakes on it, and now, we've been graced with a supposed press render leak showcasing the device in all of its glory.
As you can see from the images, posted on Tumblr by Microsoft's Pei-Chi Hsieh before being removed, it looked rather similar to the Apple Watch in many respects, opting for that squarish, round-edged appearance. The color options, as we've seen on countless occasions through the Lumia brand, were a little funkier than those of your typical wrist computer, and we suspect that the darker option would probably have been the most popular.
First spotted by Evan Blass (aka @evleaks), the folks at The Verge suggest the images were intended for marketing, rather than just being concepts. This would indicate that the device itself wasn't far off an official launch before Microsoft decided not to go ahead with it. The Office maker's purchase of Nokia was outed in September of 2013, and early on in 2014 at Mobile World Congress, Moonraker was allegedly showcased to a select few behind closed doors. But despite being so apparently close to a grand unveiling, it wasn't to be.
It's a shame that the device, which appeared to offer a neat, Windows Phone-like UI, didn't see the light of day. Other purported features included Facebook and MixRadio integration, and sensors that could supposedly turn the display on or off automatically dependent on whether your arm was raised for usage or down by your side.
Take a look at the full gallery below, and let us know of your take on Moonraker via the comments.