Here's how Google's Project Tango, the first 3D scanning smartphone, works
8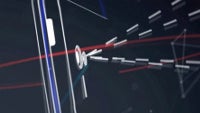 Google is a company with no shortage of brave ideas, and the latest moonshot project it unveiled, Project Tango, has now started arriving to developers. Put in a nutshell,
Project Tango is an experimental smartphone
coming with an array of sensors and cameras that are not usually found on smartphones. Its key feature is 3D depth mapping, and if you were wondering just what exactly does that mean and what it entails, read on.
First, we ought to say that one of the first developers to get the experimental smartphone has now posted videos of the cameras in Project Tango in action. Before we take a look at them, let us remind you that the
Project Tango smartphone features the following sensors and cameras
:
a standard, 4-megapixel color backside camera
a 180-degree, wide angle camera (Fish eye)
a depth camera shooting at 320x180@5Hz
a front camera with a 120 degree field of vision
All of this works together with the processor to track every movement of the device, and to create a 3D map of your surroundings. Right now, it's hard for companies like Google to create indoor maps simply because there is no easy way for the search giant to go inside every building and map it. Giving smartphones like Tango in the hands of millions of people is thus a step that could help create indoor maps of plenty of buildings much faster.
While indoor mapping is its key function, Project Tango has some other neat effects up its sleeve, and we were particularly impressed by the IR capture effect. If we had to compare it with something from pop culture, we'd say that it looks a lot like the Predator's IR vision (we mean the hero from the Alien vs Predator series). Just take a look at the second video below, showing how the infra-red camera allows you to see objects even in complete darkness. Impressive, isn't it?
What's also very fascinating is the fact that in just a few weeks, Google has polished the original Tango prototype, bringing a much more streamlined and improved version 2.0. This is the exact model that registered Tango developers are getting now, or will start getting soon. At this pace of development, we might see an even better looking Tango 3.0 model very soon. Are you as excited as us about all these new capabilities that Project Tango experiments with? Let us know in the comments below.
source:
Makezine