Here is the cheapest 5-inch 1080p smartphone
31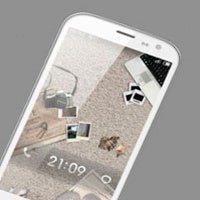 There are some amazing things happening in China. It is not just that the world's most populous country is manufacturing the most appealing gadgets in the world like the iPhone, but with access to so many parts, Chinese phone manufacturers are able to deliver some top notch devices at extremely affordable prices.
The newest one is a
5-inch 1080p smartphone which will cost... merely $144
. That is the off contract price, mind you. In comparison, other 1080p devices like the Sony Xperia Z sell for around four to five times more.
Of course, you shouldn't expect quite that level of performance and attention to detail, but a brilliant screen with decent performance at that price definitely sounds great. The phone in question is the mysterious Neo N003
The
Neo N003
will arrive in two models, the first one being the affordable $144 one, and the second one is much more expensive and better equipped at $241.
Right now, you can get a 5-inch 1080p phone for around $160 with the iOcean X7 'Youth.'
source:
Giz China