Here is a look at some of the changes expected to come with BlackBerry 10.2
14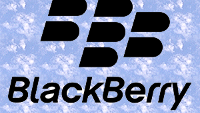 With a recent leak of BlackBerry 10.2, a BlackBerry user in Poland took the time to create a changelog listing some of the new features that apparently will be coming with the updated OS build. As you might already know, the BlackBerry 10.2 update brings support for some Android apps. It also improves 'system performance' and app support. With the update, BlackBerry Hub will allow you to determine which messages get priority treatment based on rules
that you select
. You can also decide on a text message that will go out to a caller if you choose to ignore his phone call. That is a feature that has been available on other platforms for some time now.
BlackBerry has added actionable notifications on the top of the screen along with visual notifications on the lockscreen and there will be a separate notification for
each BBM group
. While new wallpaper will be available for the Home screen, there will also be a dedicated icon for BlackBerry Hub and the Home screen will also offer a new Quick Settings menu.
Also included in BlackBerry 10.2 is a Task Manager to check which apps are using too much battery life and are hogging the phone's internal system. A new weather app will be available along with a native version of
Evernote
. After the update is installed, you will be able to change the 'clicking' sound for keys other than letters and numbers. And for the first time ever in a BlackBerry OS,
multiple alarms
can be set. Now, this might not seem like a big deal for those sporting phones running on other platforms, but for BlackBerry owners, this is a first!
With BlackBerry 10.2, users will be able to edit photographs before sharing them or using them for wallpaper. The browser will offer a reversable color mode (white text on a black background), among other changes. And the phone will support Wi-Fi Direct and new NFC Smart Tag categories.
If you're a BlackBerry 10 user, this should get you excited, anticipating the update. While some of these new features have been available on other ecosystems for some time, it doesn't lessen the fact that BlackBerry 10 users will soon be able to have them as well.
source:
BerryReview