Here are the best pixel art games for mobile
9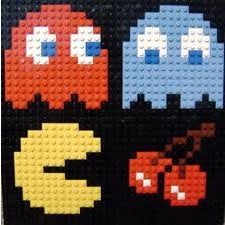 Pixel art!
The reality of early gaming and the kind of graphical approach that brings nostalgia of gamers nowadays, pixel art is evolving to be an art form of its own even in times when more and more realistic games are possible. Maybe reality isn't so appealing after all, and seeing the grainy pixelated form of artificial life is often more touching than the real world detail.
Why do we love pixel art? Is it because that fantasy toy-world graphics convey a feeling of a place where everything is slightly unreal and thus better? Whatever the reason, fact remains that we love pixel art in all its forms and games where we can see those moving pixels are great.
We've picked some of our favorite games to try and have you catch the pixel art bug. Check them out and do not hesitate to hit us with your own favorites in the comments below. And really, what do you think makes pixel art so appealing?
Awesome pixel art games