Here are the Amazon Prime Exclusive smartphones you can get with a serious discount right now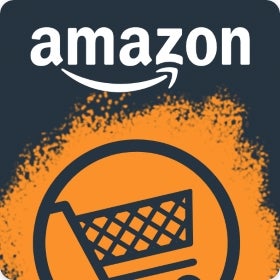 Here are the Amazon Prime Exclusive smartphones you can get with a serious discount right now
In case you didn't know, there's a great way to get a bargain on a mid-range devices in the US right now. Amazon is offering some pretty decent unlocked phones with a significant discount, assuming you are okay with them coming with some adverts on the lock screen and a small amount of Amazon -branded apps preinstalled.
The handsets, marketed as Prime Exclusive Phones, are nothing to write home about, but they can be a great way for you to get a decent handset with up to 50% discount. So, without further ado, here are the phones that Amazon offers to its Prime customers right now.
Nokia 6
Regular price: $229.99 | Prime Exclusive: $179.99 (22% off)
The
Nokia 6
is currently the best specced handset by HMD Global. The phone comes with Snapdragon 430 SoC, 3 GB of RAM, and extremely solid build quality. The aluminum uni-body design is also complemented by some premium features, such as auto-focusing selfie camera, fingerprint scanner, and Dolby Atmos audio.
Nokia 6
Motorola Moto G5 Plus
Regular price: $229.99 | Prime Exclusive: $184.99 (20% off)
The bigger of a pair of new mid-rangers by Lenovo, the
Motorola Moto G5 Plus
was well accepted by us here at PhoneArena. It comes with almost premium-feeling design and pretty solid battery life. The lower price tag offered by Amazong makes it even more appealing.
Motorola Moto E4
Regular price: $129.99 | Prime Exclusive: $99.99 (23% off)
Regular price: $169.99 | Prime Exclusive: $119.99 (29% off)
Regular price: $279.99 | Prime Exclusive: $199.99 (29% off)
Regular price: $149.99 | Prime Exclusive: $99.99 (33% off)
Regular price: $129.99 | Prime Exclusive: $79.99 (38% off)
Regular price: $99.99 | Prime Exclusive: $59.99 (40% off)
Regular price: $99.99 | Prime Exclusive: $49.99