Here are some of the changes coming to Windows 10 Mobile next year
31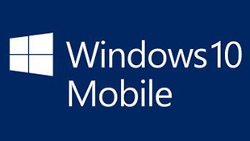 Even though it is way behind Android and iOS in terms of market share, Windows 10 Mobile still has quite a number of users who would love to see the OS on their phone updated with new features. So yes, 2017 will see a number of features on Windows 10 Mobile. One such feature,
3D Preview
, allows you to watch certain content in 3D. Eventually, users will be able to create their own 3D content.
You might recall that a few years ago, there were some Android models that offered content in 3D. Certain YouTube videos could be viewed in that format, and 3D cameras on the back of these handsets could take 3D photos and videos. Some of the UI on each of these models were also made with third dimension graphics in mind. These 3D handsets included the
HTC EVO 3D
and the
LG Optimus 3D
. The devices used stereoscopic technology which did not require a special set of glasses to be worn to see the special effects.
Another area getting updated with Windows 10 Mobile is the
Edge browser
. When you're ready to make a payment at certain online stores, you will be prompted to set up Microsoft Wallet on Edge. Once that is done, the next time you are ready to check out while shopping online, you will be logged in to Wallet automatically. Only merchants you select will be able to see your information. Credit card information will be taken from your Microsoft account so that your card won't have to be entered with each transaction.
Windows 10 Mobile is also going to have an interesting new feature that deals with software updates. This will allow you to put a software update on hold for up to 35-days, and resume the update from that point. An
integrated book store
is reportedly coming to Edge that will allow readers to save or bookmark EPUB books (this is one of several eBook formats). And the Settings app has been revised to add new information about the apps you have installed on your phone.
We should see the new update get pushed out in early 2017 proving that there is still some life in the platform yet.
source:
MSPoweruser
Recommended Stories