Here are 5 devices that you might want to buy this Summer, but shouldn't
85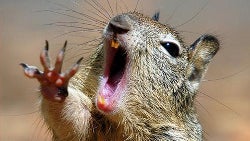 The hottest season in technology is about to start very soon. We're talking about the fall, of course, the time right after everyone's back from their summer holidays and looks out for new gadgets. While most people tend to buy around the end of the year at the very busy Holiday season, the cool new gadgets get unveiled earlier and stores get more time to stock up on them.
This is why the end of the summer that's quickly approaching is not the best time to buy a new gadget. Even if we're talking about the flagship phones from Apple, Samsung, or most other tech giants out there.
The most obvious reason is that in less than a month, consumers will get plentiful new choice, and even if you don't like the new devices that get unveiled, you'd get to make an informed decision whether to buy the new or the older one. Plus, current gadgets will get huge discounts in just about that time. That's why we've come up with this list of otherwise great gadgets that you might want to buy right now, but really should not. Wait it out, if you can.
Recommended Stories