Here are $22 worth of iOS apps that you can download for free today
3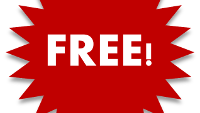 How would you like to score $22 worth of iOS apps for free? For a limited time, the eight apps listed below won't cost you one penny. We wouldn't wait terribly long to take advantage of this offer, since the pricing could revert back at any time. Let's get the ball rolling with
Splashtop 2
. Normally $2.99, the remote desktop app is free for the moment. The app allows you to access your desktop PC or Mac from your iPhone. This could obviously come in handy when you need to access something on your desktop, while on the fly.
The next app is a game called
CRUSH!
This puzzle game is so hard to play, that a description of it on the App Store comes with a warning, saying that if you survive for two minutes playing CRUSH!, you're doing great. To play, you need to think, react, and crush. Regularly $1.99, the app is free for the moment. If you want a challenge, give CRUSH! a try. If you need to organize your supermarket coupons better,
Pocket Binder
should be on your iPhone. It allows you to store coupons, loyalty cards, membership cards and more. Since the app displays the cards based on your location, you won't miss an opportunity to have a loyalty card punched out. The app is free now, but could be back to 99 cents at anytime.
Sago MiniDoodlecast
is normally $2.99, but for now, is free. It is an app for kids that records their voices as they draw. There are more than 30 storytelling prompts to fire your kids' imagination, and you can export video images to your camera roll. This sounds like an app that will come in handy when you need to keep the little ones entertained. For you game players, the
Great Fusion
is for you. The game is set in the year 2022 when the lines between the rich and poor are wider than ever. With help from a young and brilliant developer named Max, you experience a number of "
crazy situations.
" Instead of current borders, the world is separated by rich vs. poor. With an original soundtrack, this could be an interesting title. And if not, well, all you wasted was your time instead of the $1.99 it usually costs.
Fingerprint Magic II
is a great way to fingerprint without the mess. There is a wide selection of colors to choose from, along with a selection of brushes you can use, if you so desire. Free now, the price will be $1.99 once this limited time offer is over. A $3.99 app that you can install for free is called
Touch2Day
. This is a calendar app that creates home screen icons for important dates. Let's say you don't want to miss the date of your anniversary (again). You set up an icon for your home page, customizing the colors. Installing this one app, might keep you out of the doghouse a few times each year.
And lastly,
Mail for Outlook on iPad
is usually $4.99, but is free for a limited time. As the title suggests, this is just for your Apple iPad. The app allows you to view, write, and send emails if your workplace forces you to use an outdated version of Microsoft Outlook
That is all eight freebies that we have for you now. Hopefully, you can find them to be useful to you.
source:
Splashtop2
,
CRUSH!
,
PocketBinder
,
SagoMiniDoodlecast
,
TheGreatFusion
,
FingerprintMagicII
,
Touch2Day
,
MailforOutlook
via
RedmondPie