Demand for 3D sensing components expected to take off in wake of Face ID success
17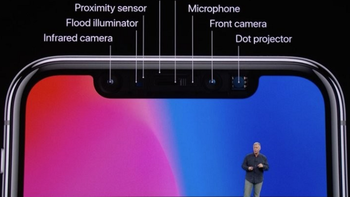 Back in February 2017, nearly seven months before Apple unveiled the
Apple iPhone X
, analyst Ming-Chi Kuo said that the front facing camera on what was then called the iPhone 8,
was going to be "revolutionary."
Kuo was right. Of course, by now we recognize that the analyst was talking about the TrueDepth Camera, which helps drive Face ID. Apple considered this feature to be such a success, that all three 2018 models sport the TrueDepth Camera and use Face ID instead of Touch ID to unlock the device and for identity verification.
The success of Apple's use of Vertical-cavity surface-emitting laser (VCSEL) 3D scanning technology has industry sources expecting a surge in demand for components used in manufacturing these modules. This bodes well for companies involved in the production of such components starting as soon as next year. Suppliers of these components are looking forward to 2019 and 2020 when they expect business from Android phone manufacturers to take off.
Additionally, there is talk that
Apple will have a rear-facing camera with 3D scanning capabilities starting with the 2019 iPhone models
. It would allow Apple to offer more AR applications than it does currently. Unlike the TrueDepth Camera, which uses structured light to project images on a face to construct a depth map, the rumor mill says that Apple will resort to using Time of Flight technology for a rear-mounted 3D scanning camera. "TOF" measures the speed at which laser signals are bounced back to the sender to create a 3D map.