Health and fitness apps are more apt to be kept for more than 30-days by iOS and Android users
3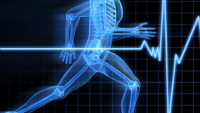 Analysis conducted by Flurry Analytics revealed that on both iOS and Android, once health and fitness apps are installed on a device, these apps tend to stay there for at least a month. For example, 35% of iOS users who downloaded a health and fitness app, kept it beyond 30-days. They tended to use their health and fitness app just less than three times a week on average. 49% of Android users held on to their health and fitness app for over 30-days, and used it more than three times a week.
Flurry looked at over 830,000 iOS and Android apps for its analysis, and discovered that when it comes to both iOS and Android, weather apps were second in retention rate behind only health and fitness; news and magazines was next for both platforms. The apps that iOS and Android users are apt to delete before 30-days are games. Depending on the type of game, only 8% to 20% of iOS users kept it for more than 30-days. That range was even lower for Android game players, with 5% to 15% holding on to a game for longer than 30-days.
In 2012, there were a total of 1.4 million apps in the Google Play Store and Apple App Store. Now, that figure has more than doubled to 3 million. During the same period of time, Flurry has gone from tracking 230,000 apps to 830,000 apps.
source:
Flurry
via
AppleInsider