Head of Samsung Design America sees future models adjusting to users
93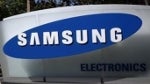 The head of Samsung Design America, Dennis Miloseski, spoke at a conference on Saturday night and said that future Samsung devices will benefit from the Korean manufacturer's focus on how users interact with their technology. As the form factor evolves on future Samsung devices, the emphasis will be on improving the relationship between
a user and a device
. Miloseski says that future devices will know where the user is and make adjustments. In that regard, Miloseski points to the front-facing camera and the way it monitors the user on the
Samsung Galaxy S 4
, to start or stop a video. The executive said, "
It's known that [hardware] design will improve over time, but now we're thinking about 'How do you create a soul for a device
?'"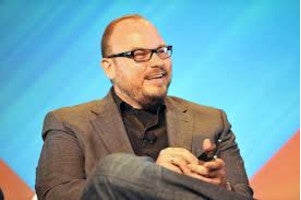 The top executive of Samsung Design America, Dennis Miloseski
Of course, the "P" word came up-
plastic
. Once again, Samsung has built its flagship model using plastic leaving the phone feeling a lot different than say, the
HTC One
which is made of unibody aluminum. Miloseski says that the design process doesn't begin with a particular material in mind. In stead of saying, "Let's make a phone out of metal," the executive says that the decision to use plastic is based on looking at different preferences and tastes and putting it all together in the final design.
The Samsung executive made it a point of saying that the Korean tech giant wants to put less glass and hardware in front of users, helping the mobile world get closer to its goal of connecting people to people.
"Actually, the global design process has been raised. We're making devices thinner, lighter, making screens more beautiful. With Samsung, it's less about that but more about building a meaningful relationship with technology and finding a way, as these devices become smarter, to let them sense where you are and adjust to that."-Dennis Miloseski, Samsung Design America
source:
electronista