Halo: Spartan Assault hits the Windows Phone Store, Verizon exclusive in U.S. until August 16th
10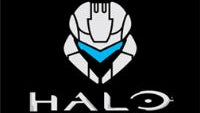 We've been watching and waiting, and
Halo: Spartan Assault
has finally landed in the Windows Phone Store. The game not only looks amazing from the video we've seen, but it has been garnering some impressive early reviews. Unfortunately, the game is exclusive in the U.S. to Verizon Windows Phone 8 devices until August 16th, but if you don't live in the U.S., you can download the game right now for whatever the equivalent of $6.99 is in your country. The only requirements for the game are that you are using a high-memory WP8 device.
The game is a twin-stick top-down shooter that is designed to span the timeline between
Halo 3
and
Halo 4
, although if you don't know the history of the Halo universe, Microsoft promises that the game will still be accessible. If you do know the Halo universe, you will be playing 25 new missions which offer "new insights into the first missions of the Spartan Ops program, the history of the Human-Covenant wars, and the rise of Commander Sarah Palmer."
The game costs $6.99, but does include in-app purchases for
temporary
weapon upgrades. You can purchase a range of credits, from 500 credits for $2.99to $39.99 for 10,000 credits. The credits can then be used to purchase weapon upgrades that
expire when you finish a level
, so unless you have a lot of cash to toss around, it seems best to save the purchases for when you really can't get through something.