Half of all AT&T subscribers on unlimited data plans do not need them, suggests study
20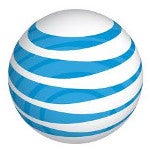 Quick question: how many of you have a smartphone with unlimited data plan? Okay, now how many of you know whether you really consume that much data? The following might surprise you, but judging by the way some AT&T subscribers spend their mobile internet allowance, you may not need that unlimited plan at all.
According to a recent study, nearly half of AT&T subscribers (about 48 percent) with grandfathered unlimited data plans use 300MB or less per month. Putting that into perspective, those subscribers have to pay $30 per month for something they don't really need. That is because a $20 monthly plan providing 300MB of mobile data would do just fine for these users, thus saving them $10 per month or $120 per year.
What do you, guys, think?