Hack of Sony Pictures reveals issues with Jobs biopic; film to be made by Universal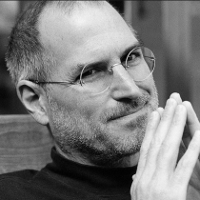 The recent hack into Sony's computer files revealed the typical Hollywood infighting that ended up costing the studio the opportunity to make the Steve Jobs biography film. Based on the book by Walter Isaacson, and featuring a screenplay by Aaron Sorkin,
the movie finally appears ready to move ahead with Michael Fassbender as Steve Jobs
, and
Seth Rogen as Steve Wozniak
.
Universal Pictures paid $30 million
to take over the production from Sony.
Interestingly, emails that were leaked thanks to the recent hacking of Sony, reveal that Sony Pictures co-chairman Amy Pascal knows the real reason why Christian Bale dropped out of the project.
Bale was tapped to play Jobs
, but the actor was doing research and couldn't figure out how to do the part. Meanwhile, Sorkin was pushing for Tom Cruise to play the late Apple co-founder. But at 52, Cruise was considered too old by Director Danny Boyle, to portray the early Jobs. Another actor who was pitched the role, Matthew McConaughey, was eventually shot down due to his age. Actress Scarlett Johansson has recently thrown her hat in the ring, seeking a role in the film. However, CAA talent agent Bryan Lourd said that the actress was having trouble opening an electronic version of the script.
Rumors that the movie will be shot in three acts, featuring Steve Jobs backstage before major product announcements for the Mac, NeXT and the Apple iPod, were basically confirmed. A leaked email from screenwriter Sorkin said that filming will take place in "
two auditoriums, a restaurant and a garage
." The garage is obviously a reference to Steve Jobs' garage, where Apple originally started. Last week,
Steve Wozniak called that a myth
, stating that the Apple I was built at his desk at Hewlett Packard. In the email, Sorkin had references to Symphony Hall in San Francisco. That is where Steve Jobs introduced NeXT, the company eventually purchased by Apple, allowing Jobs a way back inside Apple.
There already is a lot of pressure on the production, considering how
poorly the Ashton Kutcher vehicle Jobs fared at the box office
.
source:
Bloomberg