Report: Universal pays $30 million for rights to Jobs biography film; Michael Fassbender to star
9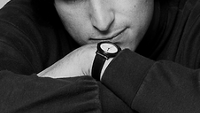 According to entertainment "bible"
Variety
, Universal Studios has paid $30 million to take over the the long-rumored Steve Jobs biography from Sony Pictures. At the same time, those inside Hollywood say that
Michael Fassbender will portray the late Apple co-founder.
Seth Rogen is rumored to
have the part as Steve Wozniak
. You all know the legend. Wozniak and Jobs started Apple from the latter's garage, and the company
eventually became the most valuable firm in history
.
The movie is based on Walter Isaacson's best selling biography "
Steve Jobs
," and will be directed by Oscar winner Danny Boyle. Aaron Sorkin is the screenwriter. The film is said to have three acts, each supposedly showing Jobs backstage just before an important turning point in his life. The first act supposedly takes place prior to the introduction of the Mac. The second has to do with the return of Jobs to Apple following the purchase of NeXT Computer by the company. And the third act is supposed to take place before the unveiling of the OG Apple iPod. Recent leaks say that
Jobs' daughter Lisa plays an important part in the film
.
Sony was set to make the Steve Jobs biography a big budget affair, and there is no reason to believe that Universal will change that. Last year's
Jobs
took the opposite tact. While
Ashton Kutcher at times looked eerily like Steve Jobs
, and Josh Gad was an inspired choice to play Wozniak, the movie grossed only $36 million at the box office.
source:
Variety
via
AppleInsider