HTC's top financial executive says the company won't need to raise money in 2015 and beyond
11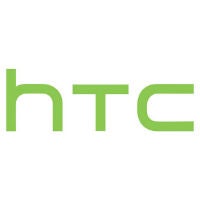 HTC's CFO, Chialin Chang, said on Wednesday that the company does not foresee having to to dip into the capital markets to raise money in 2015 and beyond. On Wednesday, the company unveiled a new camera called the HTC Re. It also unveiled the
HTC Desire EYE
, a new smartphone that features a 13MP front-facing "selfie" camera. During this so-called "
Double Exposure
" event, Chang stood on the sidelines, and discussed the company's financial needs.
In July,
HTC reported an operating profit for its second quarter
, thanks to the
HTC One (M8)
. That was the company's first operating profit after three straight quarters of losses. In the third quarter, the manufacturer reported
higher year-over-year profits,
but these profits were the result of belt-tightening rather than strong sales.
Still, with $1.7 billion in cash and no debt, HTC is not in a bad place at all from a financial standpoint, and has the ability to self-fund any projects according to its CFO. The company continues to have problems advertising its products. The HTC One (M8), with its fabulous design and build, was the subject of an odd advertising campaign that featured actor Gary Oldman imploring the television audience
to "ask the internet" about HTC's flagship phone
.
"I think with a more robust portfolio we're going to be able to show that we can grow again. Hopefully people will feel in the next earnings call with the guidance, we can get the momentum back."-Chialin Chang, CFO, HTC
Earlier this week, TCL chairman Li Dongsheng posted on his Weibo page, praise for HTC co-founder and Chairwoman Cher Wang. At the same time, he hinted about the possibility of both firms teaming up to fight Samsung and Apple. Chang responded to this yesterday by saying that the company is not interested in being acquired and that HTC can "
best deliver shareholder value on our own, independently
."
HTC also admitted this week that a wearable device it had planned to launch this year
had been pushed back to 2015
. While connected devices might be an area HTC would explore for diversification, Chang said that phones were still HTC's "
bread and butter.
"
source:
Reuters