HTC's social media presence is as quiet as its new smartphone pipeline
10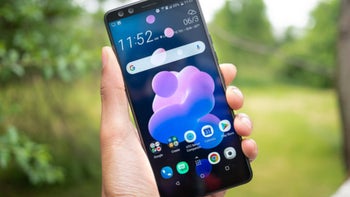 There are few signs that HTC might be turning around. As we told you earlier this month, the company that has seen its revenues shrink more than a spinach leaf in a hot pan
saw its revenues soar by 110% from February to March
. On a year-to-year basis, the numbers don't look as appealing as revenue dropped 53% on that basis. In addition, Q1 profits were down 67% from the same period last year. To make matters worse if you're a fan of HTC's phones, it was the firm's VR division that generated the revenue improvement.
Other than the Exodus 1 and its appeal to a very small (but growing) percentage of the global population, the most recent phone that the company offers is the nearly year old
HTC U12+
. But you know what is even deader than HTC's smartphone business? Its social media presence.
Spotted by Reddit posters
(via
Droid-Life
), the company hasn't sent out a tweet since March 11th. Even worse, its once lively Instagram feed (@HTC) hasn't seen new content since last August.
So what can we make of this? The last great phone that the company produced was the
HTC One (M8)
, which in some ways was ahead of its time. If we are witnessing the slow demise of HTC's smartphone business, it is a sad ending for the company that produed several outstanding Android phones including the very first one.