HTC's Mackenzie says company is taking a different road than Samsung; no HTC One M9 Plus announced
37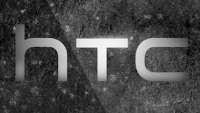 For those who were hoping that HTC Americas president Jason Mackenzie would show off an
HTC One M9 Plus
today, remember not to blame the messenger. Many were disappointed when the Uh-oh webcast signed off without a new handset being introduced by the executive. Mackenzie did say near the end of the webcast that the Uh-oh protection announcement was big enough news for one day.
This doesn't mean that the rumored 5.5-inch phablet (expected to be HTC's first phone to carry a 1440 x 2560 resolution) will never appear. Mackenzie did hint at a future announcement that might include the introduction of a new phone. That new model will certainly not be a Google Play edition of the One M9. The HTC executive revealed that there will not be a stock Android version of the new flagship phone as there was for the HTC One (M8).
As he opened up the webcast, which started a bit after 9am in Seattle where it originated, Mackenzie did take a few seconds to point out how HTC is going in a different direction than an unnamed competitor which was surely Samsung. He mentioned how HTC wanted to continue offering a microSD slot on its new flagship model, something that Samsung has eliminated on the
Samsung Galaxy S6
and
Samsung Galaxy S6 edge
. And unlike Samsung's reduction in battery capacity on its new flagship model, Mackenzie noted that the HTC has increased the capacity of the cell inside the new
HTC One M9
by 10% over the
HTC One (M8)
. The executive stated that many HTC owners like to use their device to view entertainment content, which requires plenty of battery life.
This is actually ironic since in past years HTC had been criticized for packing its handsets with cells offering shorter battery life than the competition. But the 2600mAh battery in the HTC One (M8) has been optimized to outperform larger capacity cells in rival handsets.
source: HTC