HTC smartwatch delayed again, this time until the fall
11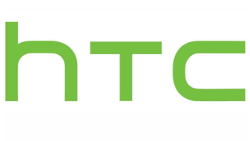 Earlier this month, it appeared that the HTC smartwatch would finally be unveiled after a few false starts. None other than Evan Blass (known in the past by his @evleaks Twitter handle) said that
the timepiece would be unveiled during the week of June 6th
. But once again, HTC has decided to delay the introduction of its wearable, according to a tweet from Blass. Now, it isn't expected to see the light of day until the fall.
This has been the third or fourth time (we lost count, honestly) that HTC has reportedly been ready to introduce its smartwatch, only to have the unveiling delayed. In September 2014,
the manufacturer was said to have pulled the device for good
. Four months later,
production of the watch was said to be back on
. In addition to changing the date, over the years we have been tipped to a change in the device itself. Originally said to feature a square display, the last we heard was that
the HTC smartwatch would have a 360 x 360 circular display
with the code name of Halfbeak.
Scientists tell us that some day the sun will burn out. And diseases that have eluded us for ages, like cancer and diabetes, will have a cure. And perhaps some time in the future, the HTC smartwatch will be unveiled.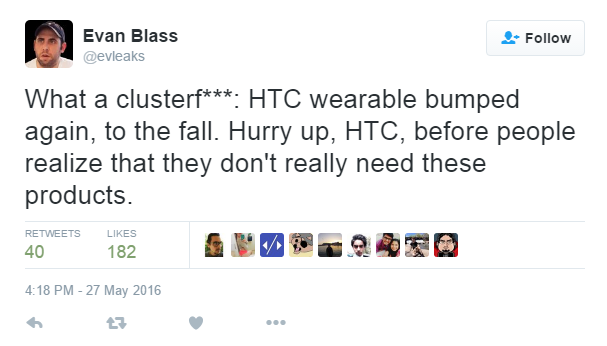 HTC is rumored to be delaying its smartwatch again
source:
@evleaks
Recommended Stories