HTC reports more red ink for the fourth quarter of 2015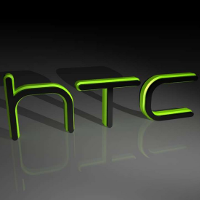 There was a time when HTC was churning out some innovative and popular smartphones. Some, like the
HTC Touch Pro
and the
HTC HD2
, carried the HTC name. Others, like the
Sony Ericsson Xperia X1
, the
T-Mobile G1
, and the
Nexus One
, were built for others. Those were glorious days for the company. But now, HTC is stuck in a rut comprised of handsets that don't sell mixed with rivers of red ink.
For the fourth quarter of 2015, HTC reported a net loss of $101 million USD. On a sequential basis, it was an improvement from the $139 million USD net loss that the manufacturer tallied during the third quarter. Revenue amounted to $766 million USD for the three months ended in December. Operating margin was -16.1%. The company said that over the holiday, its HTC Desire line performed well. It also stated that the
HTC One A9
was "well received" following its October launch.
"Leveraging our core strengths of design, engineering and manufacturing excellence, our evolution into virtual reality and connected devices has positioned us as innovation leader in each sector. We are fully confident in delivering on our promise to enable consumers to pursue their own brilliance across all of our product groups."-Cher Wang, CEO, HTC
The company is focusing on its VR headset, the HTC Vive, which won a "Best in Show" at CES.
The device will be available for pre-orders
at the end of the month. In January, CEO Cher Wang called the VR market more important to HTC than smartphones are at present. The Vive will ship some time next month.
HTC One A9
source:
HTC
(PDF) via
AndroidCentral