HTC recycles older One M9s model and renames it the HTC One M9 Prime Camera Edition
24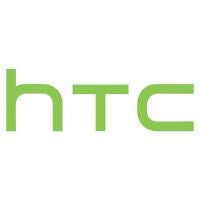 Sometimes you just have to shake your head and wonder what is going on at HTC. The company's stock declined 10% yesterday and fell another 3% today. Investors weren't happy with the news that pre-orders of the
HTC 10
at two major online retailers in China
amounted to only 251 units
. And with
shipments of the unlocked version of the HTC 10 starting to make their way to the U.S.
, you might think that the manufacturer has plenty on its table to deal with. And did we mention that the new flagship model just went on sale at Verizon where it is an exclusive in the states until May 10th?
So with all of this going on for a phone that is arguably HTC's best handset in years, why oh why would the company distract itself from going after Samsung and LG by introducing in Poland today, the HTC One M9 Prime Camera Edition? To top it off, this is merely a renamed HTC One M9s
The handset is only available in Poland right now, priced at just 23 U.S. cents for those signing a contract with Play (a Polish carrier) for a plan costing at least the equivalent of $25.88 USD a month. There is some evidence found on HTC's website that the One M9 Prime Camera Edition will be offered throughout Europe.
And while we trudged out these words just the other day, we need to repeat the
insight
of fictitious Jurassic Park character Dr. Ian Malcom (played by Jeff Goldblum) who said "Your scientists were so preoccupied with whether they could, they didn't stop to think if they should."
Before HTC starts renaming more unpopular older models, perhaps it should concentrate on what appears to be a terrific new flagship phone.
source:
Android.com.pl
(
translated
) via
GSMArena