HTC posts Q2 2012 financial results, profits tumble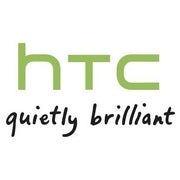 While
Samsung managed to rake in quite a lot of money
during the year's second quarter, other major players on the smartphone market were not doing that well, it seems. And we are looking at you, HTC; you and your not-so-pretty Q2 financial report that was just released.
So, here are the most significant figures: HTC generated sales of $3.05 billion between April and June of 2012, which is way below the $4.32 billion worth of sales they made in Q2 of 2011. But more importantly, the company posted a Q2 2012 net profit of $248 million. That is 57% less than what HTC accumulated in Q2 of 2011. The drop in earnings does not actually come as a surprise as it lines up with HTC's earnings forecast.
HTC has not yet commented on its Q2 financial results. The company's shares went down 5% on Friday closing at 322 Taiwanese dollars apiece.