HTC offers a peek at the 20 accessories bundled with its Vive VR headset
25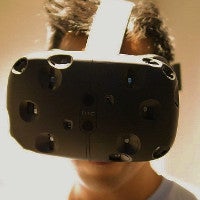 Though HTC has been in
financial freefall
over the past couple of years, there's certainly reason for the firm and its shareholders to be a little more optimistic in 2016. There seems to be genuine excitement for the company's
forthcoming flagship smartphone
, which makes a welcome change given the general apathy that greeted last year's
One M9
. In addition, the impressive
Vive virtual reality headset
has thrust HTC back into the spotlight at just the right time as VR tech trickles into the mainstream. Those who've pre-ordered the head-mounted computer will be pleased to learn that HTC is now processing those orders, and the company has also offered the world a glimpse of what comes in the box.

You've probably seen enough tech unboxings to know that surprises are few and far between. With a smartphone or tablet, you usually get the device itself, a wall charger, headphones, sync cable, some literature and not a lot else. Inside the box of the Vive VR headset, though, HTC has thrown in more cables and peripherals than you could shake a stick at.

Here's a roundup of the numerous bits and pieces that will ship with the Vive (click the image for a closer look):

A – Base station x2
B – Sync cable
C – Base station power adapter x2
D – Mounting kit
E – Link box
F – Link box mounting pad
G – Link box power adapter
H – HDMI cable
I – USB cable
J – Earbuds
K – Alternate face cushion (narrow)
L – Cleaning cloth
M – Documentation
N – Headset with 3-in-1 cable and audio cable
O – Controller (with lanyard) x2
P – Micro USB charger x2


The email sent to pre-orderers is worded carefully to suggest that orders are in the works, so you have secured yourself a unit, don't expect it to land at your door just yet. Unfortunately, it's still not scheduled to reach customers until May.
_

Still, it's exciting stuff, and with the equally vaunted Oculus Rift also now making it way out to market, it's a really good time to be a VR enthusiast. If you'd like to take a closer look at the Vive, check out our
HTC Vive Pre hands-on
, which digs right into the near-final version of the product.
The HTC Vive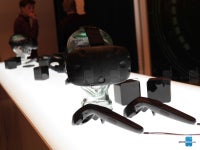 source:
Phandroid