HTC announces Q3 2015 financial performance: $150M in losses on declining revenue
21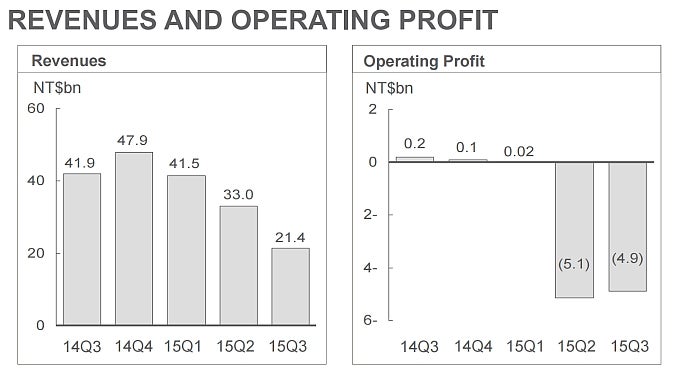 HTC has just published its financial results for Q3 2015, and if you had any doubts given how bad the
company's stock has been doing
, there's little in the recent earnings report to get investors excited about the company.
HTC posted revenue of $660 million for Q3 2015, a 7% decline compared to the previous quarter, and less than half of the revenue brought in by HTC in Q3 2015.
Following a series of barely profitable quarters, HTC announced losses of $157 million or Q2 2015. For the quarter ending September 30, the company posted losses of $139 million. This means that HTC lost significantly less money on smaller revenue, which is a hint that the company's cust-cutting measures are starting to bear fruit. During its Q2 2015 earnings call, HTC announced that it will axe 15 percent of its workforce in an attempt to cut its operating expenditure by 35%.
In the wake of these poor financial results, HTC announced that it will no longer provide financial guidance to investors. TechCrunch reports that the HTC CFO and President of Global Sales, Chialin Chang, commented during an analyst call that this move was brought in by the dynamic character of the current business year. In Taiwan, where HTC is based, many publicly-traded companies made a similar decision in recent times.
HTC's refusal to provide sales expectations could be easily interpreted as a desperate measure from HTC in an attempt to protect what's left of its stock value faced with a grim future.
Despite all of this, however, it looks like HTC CEO Cher Wang remains optimistic about the company's future. Back in 2013 when originally appointed CEO, Wang said that the realignment measures will start being noticed in early 2016, and the HTC CEO still stands by this statement even in the light of the company's current performance.
What do you guys think? Can you imagine HTC turning the ship around in 2016?
Recommended Stories