HTC merges VR and smartphone departments in the US, lays off employees in the process
11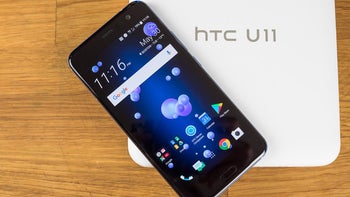 Despite being far from bad, the HTC U11 couldn't help the Taiwanese company in avoiding financial deficit
HTC is definitely not in its best shape, but things seem to be getting even worse. Just a mere week after
Chialin Chang resigned as president
of HTC's smartphone business, the Taiwanese company has reportedly laid off a big part of its US team, leaving only employees responsible for the company's global affairs.
This is just another drop in the ocean of bad news regarding the company. HTC
had a pretty rough 2017
, which has been just a continuation of the decline from the past few years and even its last flagship –
the HTC U11
, despite being far from bad, did not help the company regain market share positions.
HTC explained the reason behind the employee layoff, saying the company has combined the VR and smartphone departments in every region.
"In doing so, there have been some employee reductions to align the businesses and empower the teams to share more resources
", as reported by an HTC spokesperson for Digital Trends.
Recommended Stories