HTC smartphone president Chialin Chang quits
17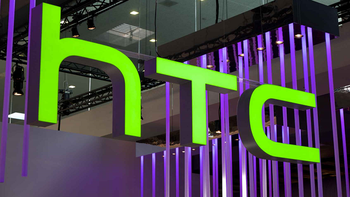 HTC executive Chialin Chang, who first joined the company back in 2012 as CFO, has resigned. This comes just days after
the manufacturer reported a 27% year-over-year decline in January revenues
. The company has reported ten consecutive losing quarters. According to a brief release posted online by HTC, Chang is leaving as its President of Smartphone and Connected Devices Business.
As for the reason behind Chang's decision to resign, the release says he is leaving due to "personal career path." His resignation is effective starting today, February 14th. HTC has seen its stock price continue to fall from a high of 1,300 NT ($44.56 USD) on April 29th, 2011 to its current price of 59.90 NT ($2.03 USD). Last month, HTC closed on its transaction with Google, which means that
the company received $1.1 billion from the search giant in return for its Pixel division,
and a non-exclusive license allowing Google to use some of HTC's patents.
Chang leaves months after HTC released its well-received 2017 flagship, the
HTC U11
. An HTC handset said to be
the HTC U12 (aka Imagine) was recently photographed at a 5G event
run by a local carrier in Taiwan. We expect the device to carry a 6-inch display, and come with an 18:9 aspect ratio.
"We can confirm Chialin Chang has resigned from his position as President of the Smartphone and Connected Devices Business at HTC. We thank him for his dedication to the Company for the last six years and wish him well in his future endeavors."-HTC
So far, HTC has not named a successor to Chang. Hopefully, the company will find someone who can help HTC revisit its glory days when it was one of the top smartphone manufacturers in the world.
source:
HTC